alpha300 R Raman Microscope
Confocal Raman Imaging Microscope
WITec alpha300 R Raman Microscope
Features
High speed, high resolution confocal Raman imaging
Hyperspectral image generation
Excellent diffraction limited lateral resolution of 200 - 300 nm
Outstanding depth resolution for 3D image generation and depth profiles
Non-destructive imaging technique: no staining of fixation of the sample required
Ultra-high throughput lens-based spectroscopic system...


...highest sensitivity and best performance in spectral resolution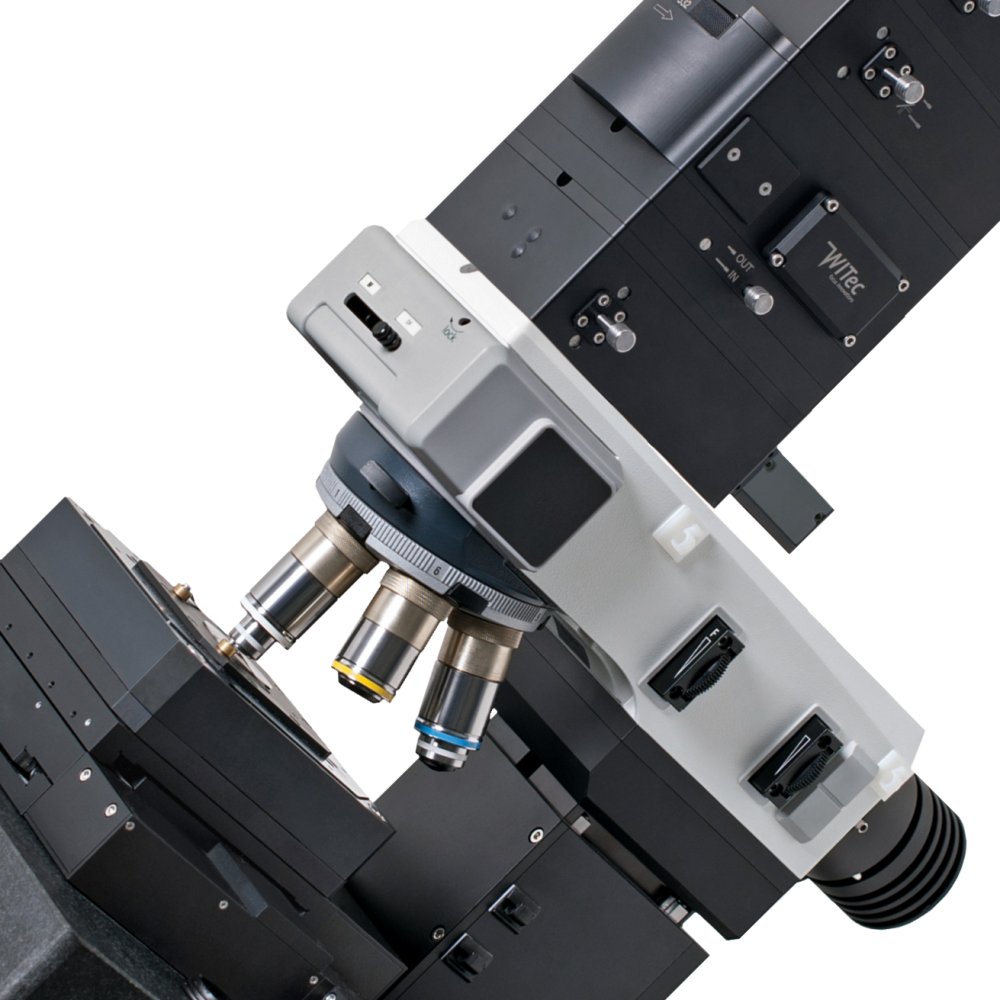 WITec's alpha300 R is the pre-eminent confocal Raman imaging system on the market today, setting the benchmark in terms of flexibility, sensitivity, speed and performance. With an excellent diffraction limited lateral resolution of between two and three hundred nanometres, plus outstanding depth resolution, it is ideally suited for 3D image generation and depth profiles.
The alpha300 R rapidly delivers hyperspectral image generation with the information of a complete Raman spectrum for every image pixel. Integration time is only 0.76 milliseconds per spectrum if the ultra-fast imaging option is chosen.
Operation Modes
Raman spectral imaging: acquisition of a complete Raman spectra at every image pixel
Planar (x-y-direction) and depth scans (z-direction) with manual sample positioning
Fibre-coupled UHTS spectrometer specifically designed for Raman and low light applications
Image stacks: 3D confocal Raman imaging
Time series
Single point Raman spectrum acquisition
Single-point depth profiling
Confocal Fluorescence Microscopy
Bright Field Microscopy
Microscope specification
Research grade optical microscope with 6x objective turret
CCD camera video system
LED white-light source for Köhler illumination
Manual sample positioning in x- and y-direction
Fibre coupling
Sample size: 120 mm (x- & y-axes), 25 mm in z-axis
Ongoing development ensures the alpha300 R microscope is at the forefront of the technology.
Options and upgrades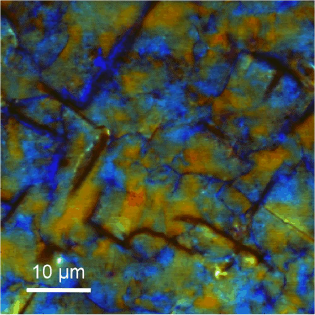 Autofocus
Additional lasers
Additional UHTS-spectrometers (UV, VIS, NIR)
Automated sample positioning and measuring
Automated confocal Raman imaging
Automated multi-area and multi-point measurements
Full automation: see apyron
Ultrafast Raman imaging upgrade
Epi-fluorescence option
High sample adaptor
TrueSurface for Raman depth profiling
Dark Field Microscopy
Phase Contrast Microscopy
DIC option
---
A number of papers have been published by scientists around the globe who have used a WITec Raman Microscope Imaging System within their research. Here are some examples: