16th Confocal Raman Imaging Symposium Reviewed
10 Oct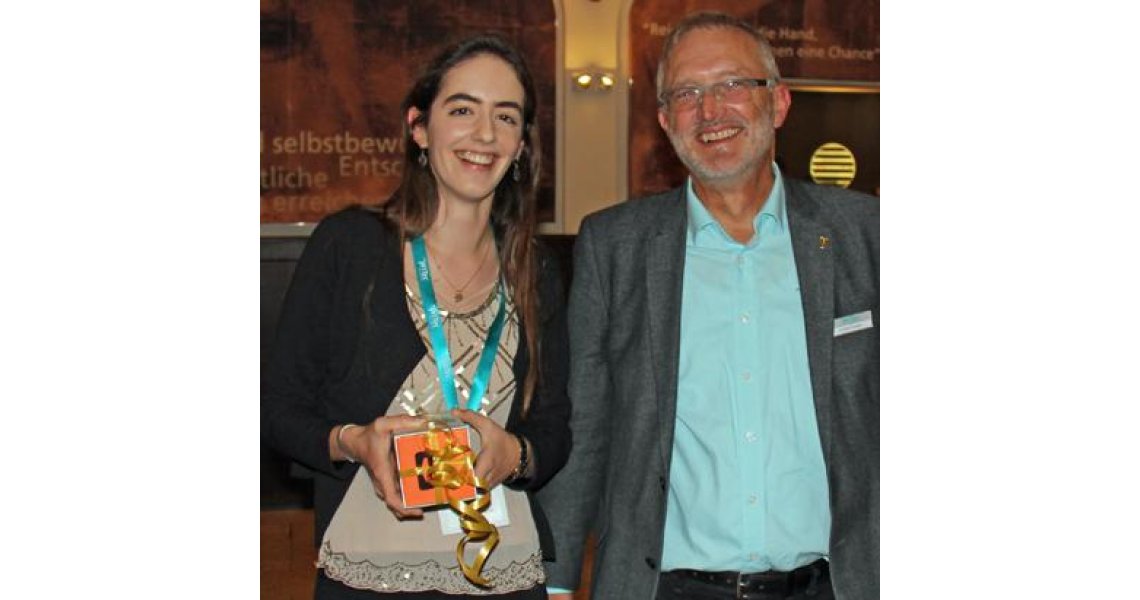 0 Comment(s)
5378 View(s)
The 16th Confocal Raman Imaging Symposium - organised by WITec - brings together the international chemical imaging community in Ulm, Germany, to share and discuss results, methods and technologies related to Raman microscopy.
Almost one hundred attendees heard presentations arranged into distinct sessions under the headings: Nanotechnology and Low-dimensional Materials, Geosciences, Life Sciences, Applied Chemical Analysis, and Contributed Talks.
Poster sessions also provided a relaxed forum for browsing the many scientific results entered into this year's Poster Award competition, the winner of which was Birgit Bräuer - pictured here with WITec's managing director Joachim Koenen.
Read the conference review here