Andeen-Hagerling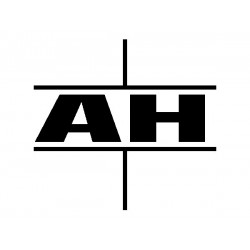 Automatic Capacitance Bridges
High-precision Capacitance/Loss Bridges
Capacitance Standards & Accessories
Andeen-Hagerling manufacture capacitance and capacitance/loss bridge test equipment for use in the lab and field. Since 1982, their products have been classed world-leading. Applications include:
Atomic Layer Deposition (ALD)
Biophysics
Carbon Nanotubes, Nanowires & Quantum Dots
Dielectric characterisation
Dilatometry: Thermal Expansion / Magnetostriction
Electrical/Capacitance Metrology
Ferroelectrics
Glasses
Gravity
Liquid Crystals
Low Temperature Physics & Superfluids
Magnetocapacitance, Magnetoresistance and Magnetodielectric effects
Magnetometry
Nanoforce Metrology
Precision Positioning
Pressure/Capacitive Bolometry
Scanning Capacitance Microscopy (SCM)
Scanning Tunneling Microscopy (STM)
Semiconductor Test
Single Electron Tunneling (SET)
Spectroscopy
Structure & Phase Transitions
Superconductivity
Tunneling
We welcome the opportunity to work with you on developing solutions for your specific needs, whether for a small project or for large quantity OEM volumes. Please call with your requirements or ideas: we're here to help.
---
Showing 1 to 5 of 5 (1 Pages)