MDE270 - High Precision Tilting Stage
High Precision Tilting Stage
MDE270
Clamps fitted to angular motions
Range on each axis 3°
Sensitivity 5 arc seconds
Kinematic gimbal design gives independent adjustment on two axes
This high precision tilting stage provides angular adjustment to a range of Elliot Scientific micropositioners such as linear translation or rotation stages.
Specifically for use with MDE251 or MDE251M micropositioners, it can also be used with the MDE283 rotation stage, and MDE255 or MDE260 series micropositioners by using an MDE273 adapter plate - see photo below.
Specifications
Range on each axis
3°
Sensitivity
5 arc seconds
Adjustment
Hex key
Mounting options
M2 clearance holes
M2.5 tapped holes
M4 post-mounting using adapter (MDE274)
Clamps fitted to angular motions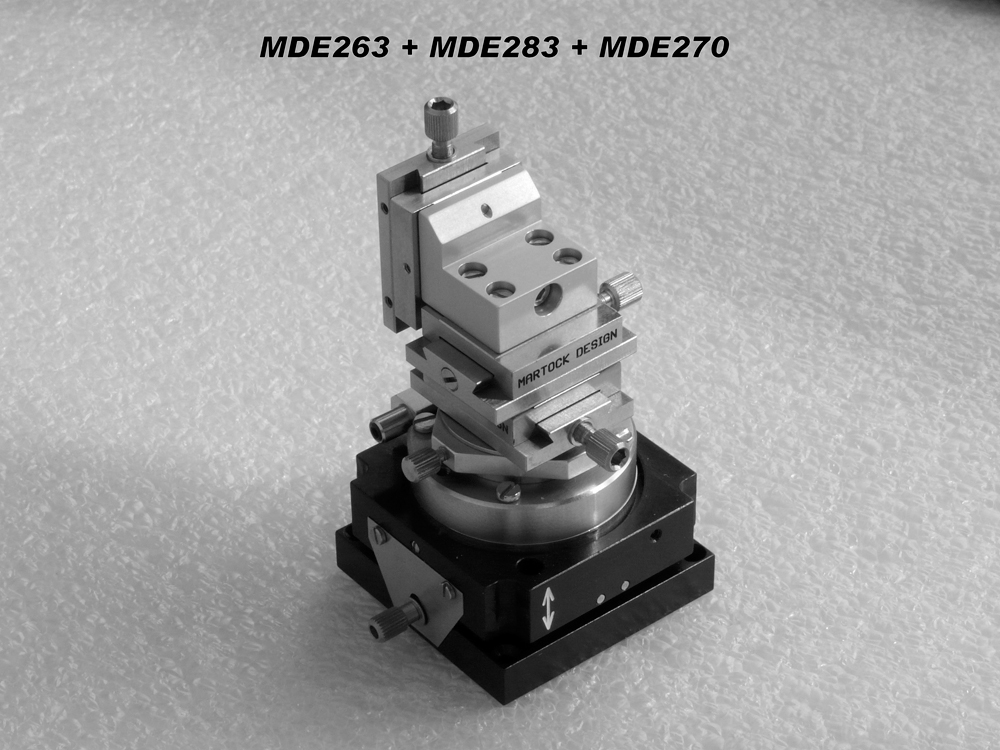 An MDE263-XYZ slide is mounted atop an MDE283 rotation stage which, in turn, is fitted to the MD270 tilt stage by means of an MDE273 adapter plate.