Handheld Spectrometer Modules
GoyaLab introduces the IndiGo Handheld spectrometer- spectroscopy at your fingertips
---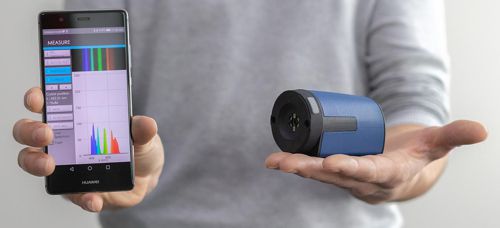 IndiGo puts the power of spectroscopy in the hands of everyone. Elliot Scientific offers GoyaLab's compact handheld spectrometers. This patented technology transforms any smartphone into a light spectrometer to measure, record, analyze and export spectral data. It is the perfect companion for professionals, non spectrometry specialist, who needs to measure a light spectrum on the go.
This handheld spectrometer allows Multi- use applications. eg. Authentication (Taggants, Quantum Dots…), gemology (for the identification of precious stones). food industry, water quality, for education & research,
There are no downloads for this product.