Cryorefrigerators
CryoSpectra deliver the simplest way to bring cryogenic temperatures into a vacuum chamber through their uniquely designed cryorefrigeration systems.
With a high cooling capacity from a very small cold head, the system is the easily the best way to cool laser crystals to cryogenic temperatures, thus guaranteeing Carrier Envelope Phase (CEP) stabilisation of femtosecond or shorter pulses.
Cryorefrigerators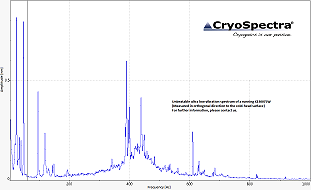 The CryoSpectra K Series of low acoustic noise cryorefrigerators are especially designed for laboratory cooling requirements. The closed-loop cooling system ensures maintenance-free operation, while the super-compact cold head guarantees an ultra-low vibration (0.5 nm peak to peak - see image right, click to enlarge) chilled interface that is ideal for use inside the small vacuum chambers found in high power laser systems.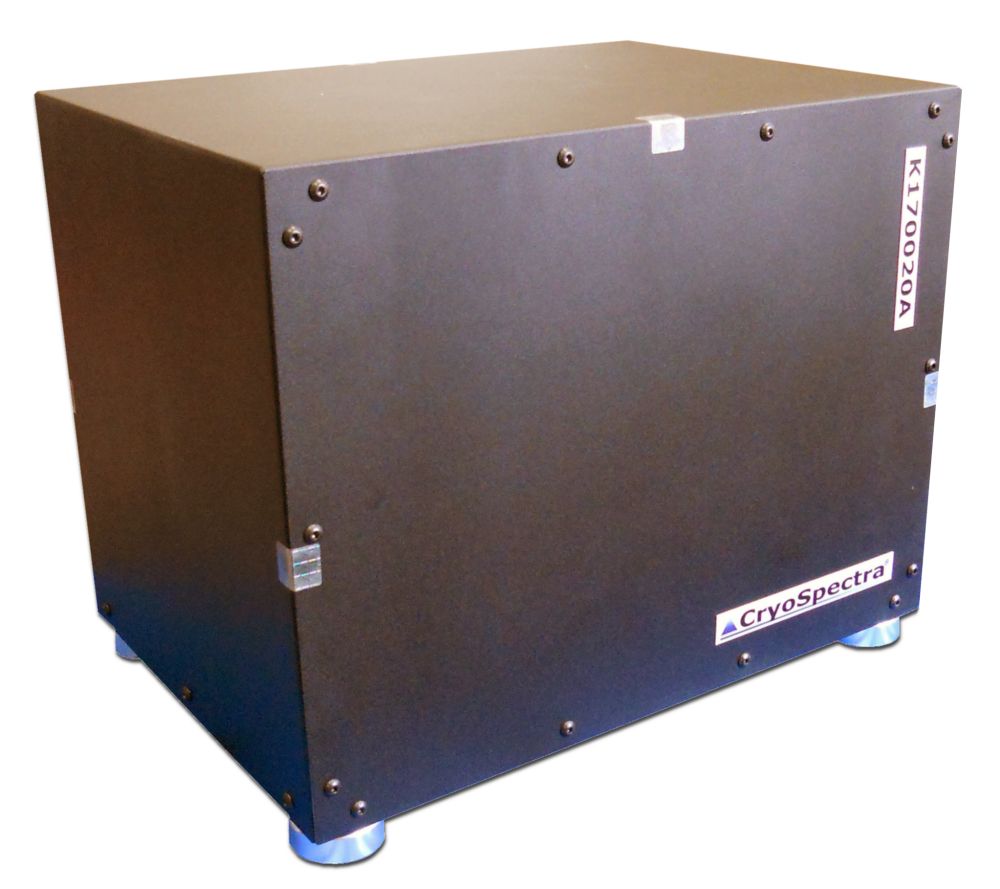 Features
High cooling capacity at cryogenic temperatures
Cool-down times: 20 to 30 minutes
Compact cold head is practically vibration-free
Quiet operation
More than two dozen models deliver between 75 and 170 Kelvin, with each cryorefrigerator offering a particular cooling capacity dependent on compressor size and whether it is air or water-cooled. All types can be water-cooled, but only those operating at the higher temperatures of 130 and 170 K can be purchased as air-cooled units.
More information, such as specifications, can be found in the datasheet sets downloadable from the Documents tab above.
Series
Nominal Operating
Cooling Power (Watts)
Temperature
Water-cooled
Air-cooled
K90
75-90 K
150 to 300
-
K100
90-100 K
75 to 500
-
K110
90-110 K
75 to 600
-
K130
100-130 K
75 to 1000
75 or 100
K170
160 K
20 to 40
20
Cold Heads
Standard 38 mm diameter cold head-units are available with CFF-40 (10-12 mbar) or KF-50 (10-7 mbar) flanges for easy attachment, eliminating the need for costly custom vacuum chambers. The unique, compact design also allows for a reduction in chamber size, leading to better vacuum conditions and the benefit of reduced pump down times. Higher cooling capacity (50 mm diameter) cold heads are supplied with either CFF-50- or KF-63 flanges.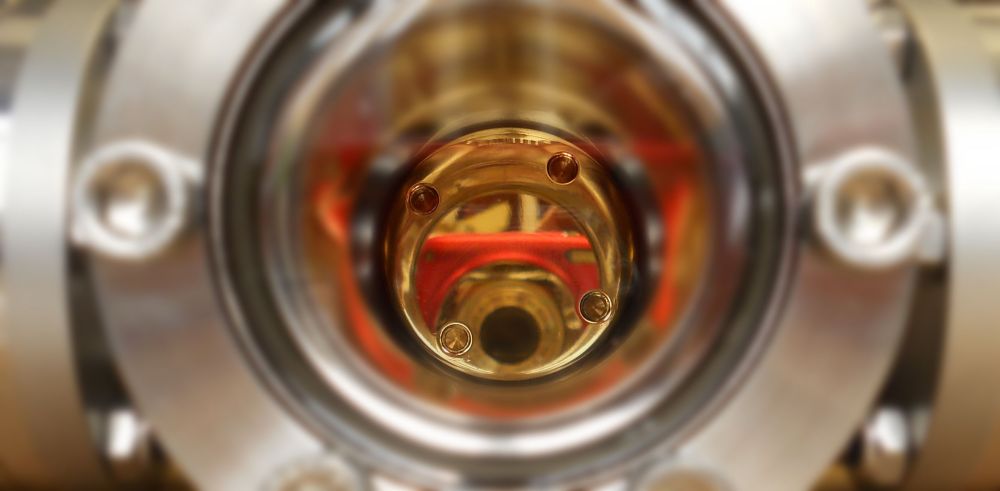 All CryoSpectra cold heads are gold plated to resist oxidation, have four M4 thread mounting holes, and are polished for the best heat conductivity and optical reflectivity. The CFF-40 UHV cold head has a leakage rate lower than 10-11 mbar l/s.
Applications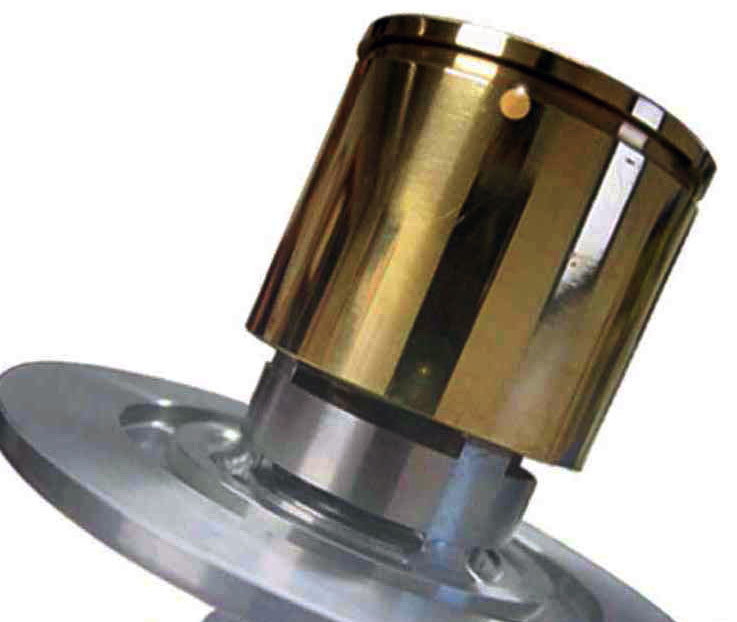 Laser crystal cooling
High power laser amplifiers
CEP stabilised laser systems
Ti:Sapphire multi-millijoule, multi-kHz amplifier systems
Quantum Cascade Lasers
Cryopumping
---