MDE851 - Accessory Platform
Micropositioner Accessory Platform
MDE851
Use with MDE850 or MDE850M
Improves component stability
Accessory platform for use as an option with the MDE850 and MDE850M horizontal platform three axis XYZ micropositioners. It provides a stable large area platform for mounting XYZ Flexure Stage components.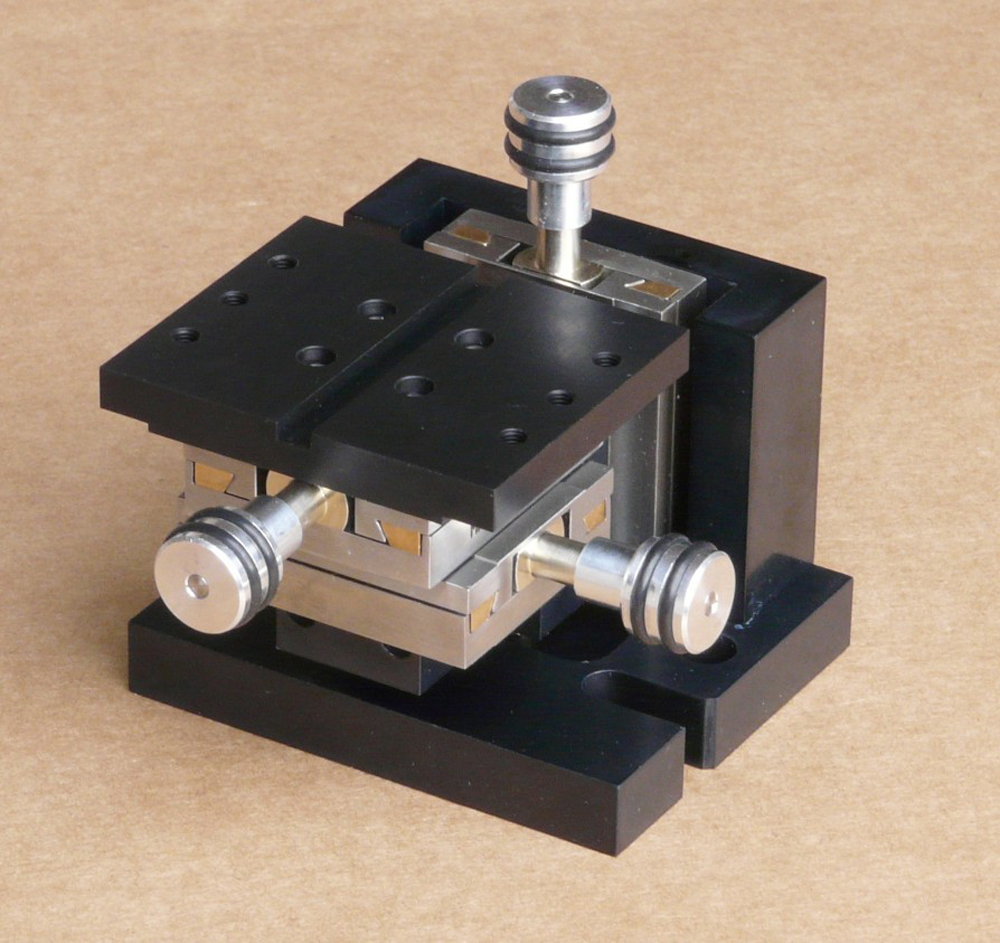 The MDE850 (shown above) has been fitted with an MDE851 Accessory Platform to enable mounting of a number of Elliot|Martock components from the Flexure Stage & Alignment Accessories range.
Note: Surface mating with these micropositioners must be truly flat. Unflat surfaces or overtightened screws will cause the slide motion to be jerky and stiff due to distortion. Dovetail slides, unlike miniature ball slides, are unlikely to be permanently damaged by temporary distortion, as the load is supported on a comparatively large area.