Taranis Laser Gain Modules
Laser gain systems with Nd:YAG or Yb:YAG fibre crystals
Taranis Modules
The Taranis module by Fibercryst is a unique solution to provide high peak power and high energy amplification using a simple and compact design. It offers:
Preservation of seed laser signal quality, M2 and polarisation
fs to ns pulse widths
Peak power: 30 MW | Average power: 250 W | Energy: 5 mJ
SCF (Single Crystal Fibre) amplifiers closely approach the ideal for short pulse amplification, delivering a high intensity, linearly polarised laser light with superb beam quality and adjustable repetition rate. The SCF is a single-crystal with a long length, a small diameter and pump light guiding properties ideal for end-pumping configurations.
Taranis is available in four water-cooled configurations determined by seed laser performance and required output.
Single pass
Double pass
Wavelengths
Single Pump
☑
☑
Yb:YAG for 1030 nm
Nd:YAG for 1064 nm
Double Pump
☑
☑

Taranis is covered by three international patents
---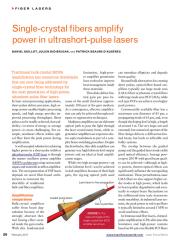 Leading optoelectronics magazine Laser Focus World has published an informative article about Fibercryst's innovative Single Crystal Fiber amplification technology in its February 2017 edition.

Read Single crystal fibers amplify power in ultrashort-pulse lasers.
---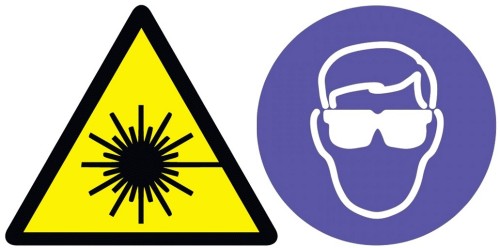 Need eye protection?
---