Custom and Specialist Mounts
Electro-Optical Device Mount, Pitch & Yaw Platforms, & Laser Diode Positioners
Specialist Positioners
Siskiyou have used their knowledge and experience to develop a range of specialist mounts, stages, and platforms that benefit researchers in the physics and lifescience disciplines. Among these are the new GMx series for gratings, the EOP series for electro-optical devices such as HeNe lasers, laser modulators, and Pockels cells; the PY range of Pitch & Yaw platforms, and the LDP laser diode positioner. Siskiyou can also design and manufacture custom mounts for your specialist application.
---
GMx Series Grating Mounts
A new range of diffraction grating mounts with a large clear aperture also combine independant and precision rotational adjustment of square components in all three axes - an industry first.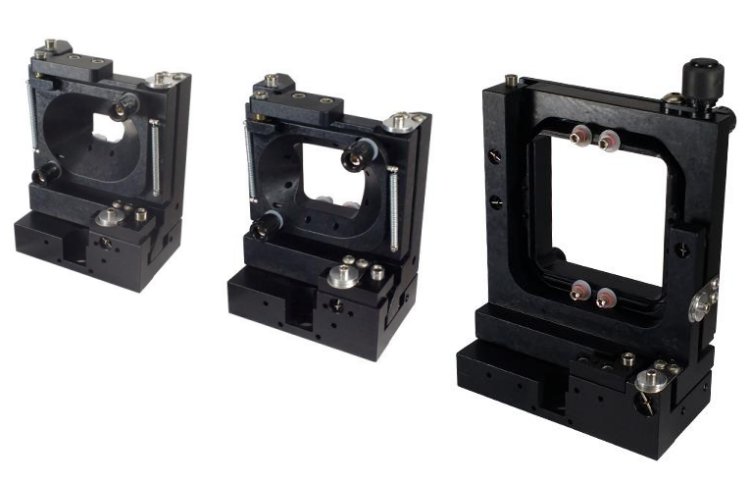 Siskiyou GMx series mounts can hold 12½ mm, 25 mm and 50 mm square reflective or transmissive optics of any thickness greater than 2 mm, and offer up to 8° of total rotation in each axis, with a resolution as low as 3.2 arcseconds.
Model specifications
GMx-12
GMx-25
GMx-50
Square optic size
12½ mm (½")
25 mm (1")
50 mm (2")
Travel/axis
Pitch
Yaw
Roll

8°
8°
8°

8°
8°
8°

6°
7°
6°
Controllable motion (min)
Pitch
Yaw
Roll

5.1 arc sec
3.7 arc sec
7.3 arc sec

4.5 arc sec
3.2 arc sec
7.6 arc sec

3.6 arc sec
4.0 arc sec
6.0 arc sec

All adjustments are accessed from the top of the mount to enable use in space restricted environments, and they can be either table or post mounted for maximum flexibility.
A typical application for GMx mounts would be in the construction of the stretchers and compressors used to manipulate chirped ultrafast laser pulses in laboratory setups, or as OEM components in instruments such as monochromators and spectrometers.
---
Features
Lockable
100 TPI adjustment screws
5° tip / tilt adjustment
UV version available
Imperial version available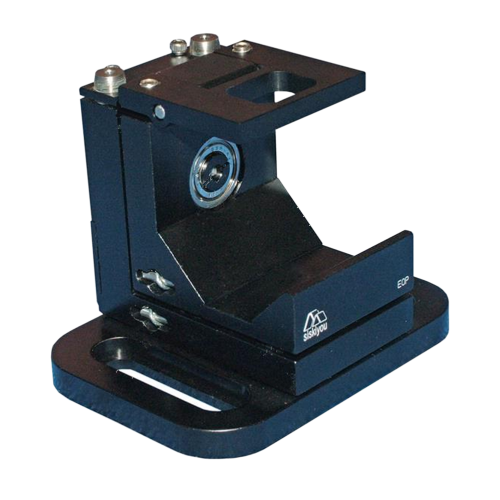 Electro-Optical Device Mount
Siskiyou's compact EOP mount is designed to accurately position various electro-optical devices, such as HeNe lasers, laser modulators, and Pockels cells, in places where space is limited. Engineered with extra clearance on the clamping fork, it maximises the clear area around the typical location of high-voltage power leads.
With 5° of tip/tilt accomplished using 100 TPI adjustment screws, the EOP easily positions electro-optical devices with the highest level of accuracy in the industry. Incorporated into the design are non-influencing locks for both tip and tilt adjustments.
Specifications
Adjuster
100 TPI
Pitch & Yaw
5°
Min. controllable motion
Pitch & Yaw:

5 arc sec
PY-2 Features
80 TPI adjustment screws
Right or left-hand convertible
PY-4 & PY-6 Features
40 or 80 TPI adjustment screws
High load capacity
Pitch & Yaw Platforms
Siskiyou offer three models of pitch/yaw mount: The PY-2 has been designed as a modular component for integration with many devices, while the PY-4 and PY-6 models are built for heavier and larger applications.
The PY-2 is compatible with Siskiyou's model 3010 fibre holder and 1600 or 7600 series translation stages. The patented axially loaded pivot mechanism is the foundation of this stable platform that provides 7° of pitch and yaw motion.
Precise positioning is achieved via 80 TPI adjustment screws fitted with colour-coded SoftTouch™ caps for easy axis identification in low light conditions. The yellow adjuster and stop can switched by the user to convert the mount to a left-handed configuration for versatility.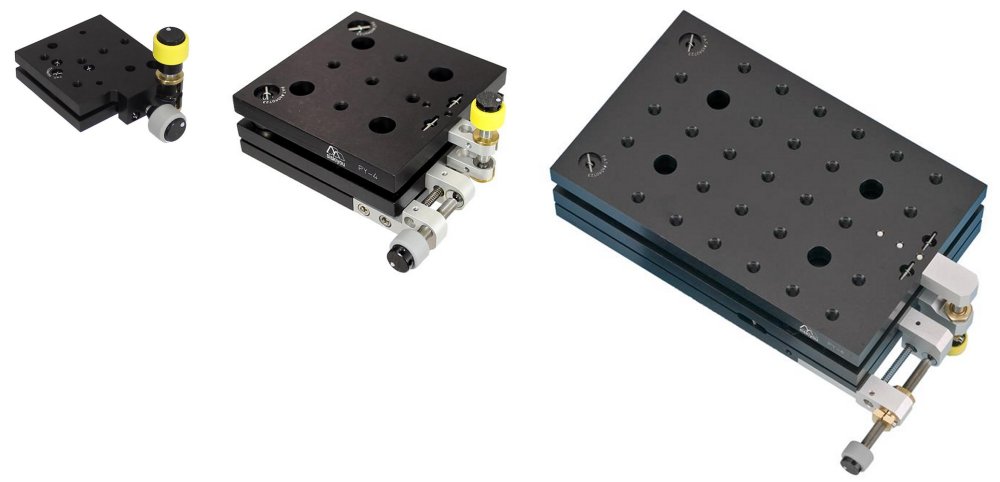 The PY-4 and PY-6 platforms are based on the same patented pivot design, but they have been engineered to hold larger loads with rock-solid dependability even under the most extreme conditions.
The PY-4 can be used with Siskiyou DT-300, 331, or 100cr stages for increased X, XY, or XYZ positioning, while the PY-6 works well with the 540 series of manual lab jacks for increased Z-axis alignment.
All models can be supplied as vacuum compatible versions upon request.
Specifications
PY-2
PY-4
PY-6
Adjuster
80 TPI
40 or 80 TPI
Travel/axis
Pitch:
Yaw:

7°
7°

± 4°
± 4°

± 3°
± 5°
Min. controllable motion (arc sec)
5
1.7 typical
Load capacity (kg)
-
18
36
Features
80 TPI adjustment screws
4-axes of adjustment
Safety shutter
Metric or imperial versions
LDP-1B is back adjustable model
Vacuum compatible versions available
Laser Diode Positioner
The LDP range of either front or back adjustable laser diode positioners use the XY and tip/tilt mechanics of the Siskiyou BFT-5 to create a compact 4-axis laser diode mount.
The X and Y axis have 3 mm of travel and are adjusted via 80 TPI fine pitch screws. The tip/tilt motion also uses 80 TPI screws and has a total of 8° of motion.
There are M4 (8-32) tapped holes on two edges for convenient post mounting, and 4-40 clearance holes so that the tip/tilt adjustment screws are accessible when the positioner is bulkhead mounted.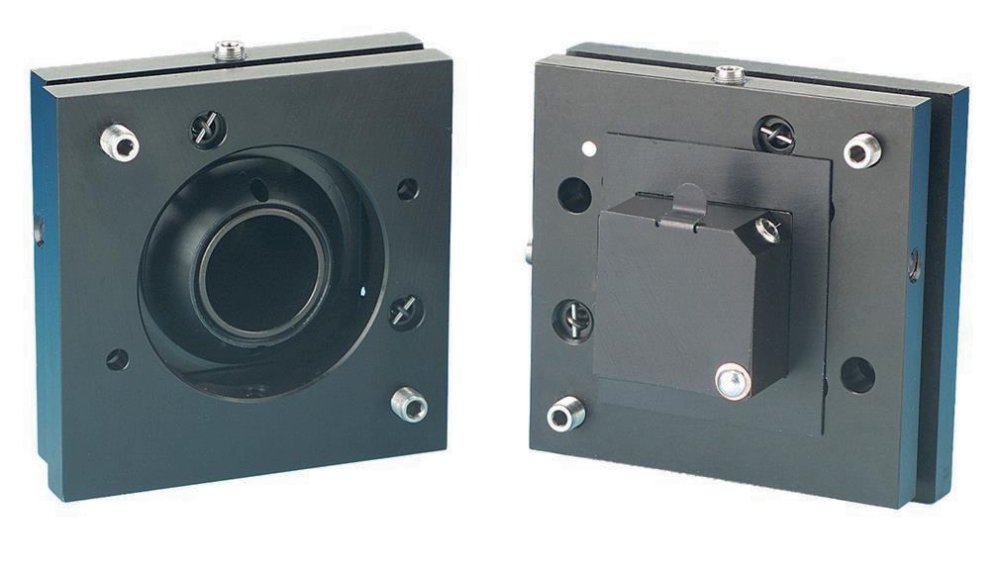 Specifications
LDP-1 & LDP-1B
Adjuster
80 TPI
Travel/axis
X & Y
Pitch & Yaw:

3.1 mm
8°
Min. controllable motion
X & Y
Pitch & Yaw:

1 µm
4.8 arc sec
---
Custom Mounts
Siskiyou have extensive experience of designing and manufacturing custom optical mounts for specialist applications. Among numerous examples are the extra large optic mounts pictured below as used within the evacuated compressor chamber of the petawatt laser built by the High Intensity Laser Science Group at the University of Texas in Austin.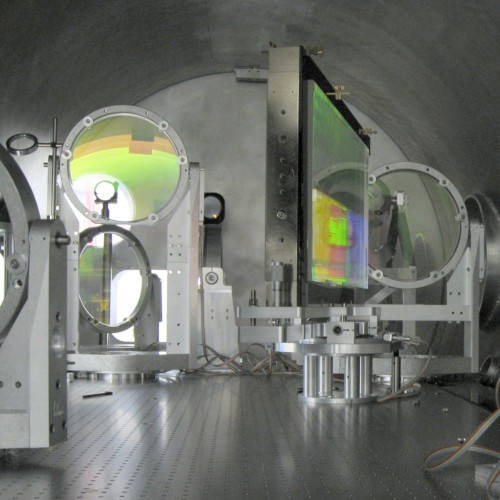 Photo courtesy of Mikael Martinez, the Texas Petawatt Project, University of Texas at Austin
For more information, please contact us with your application's requirements.
---
Siskiyou Corporation has been producing popular laboratory mechanicals for over 40 years; designing from the outset with quality and flexibility in mind.
Siskiyou do not aim at single disciplines, such as Photonics or Life Sciences, but craft their products to provide end users with the modular tools for constructing systems that are only limited by their imagination.
These concepts have ensured Siskiyou components outperform and outlast competitive products.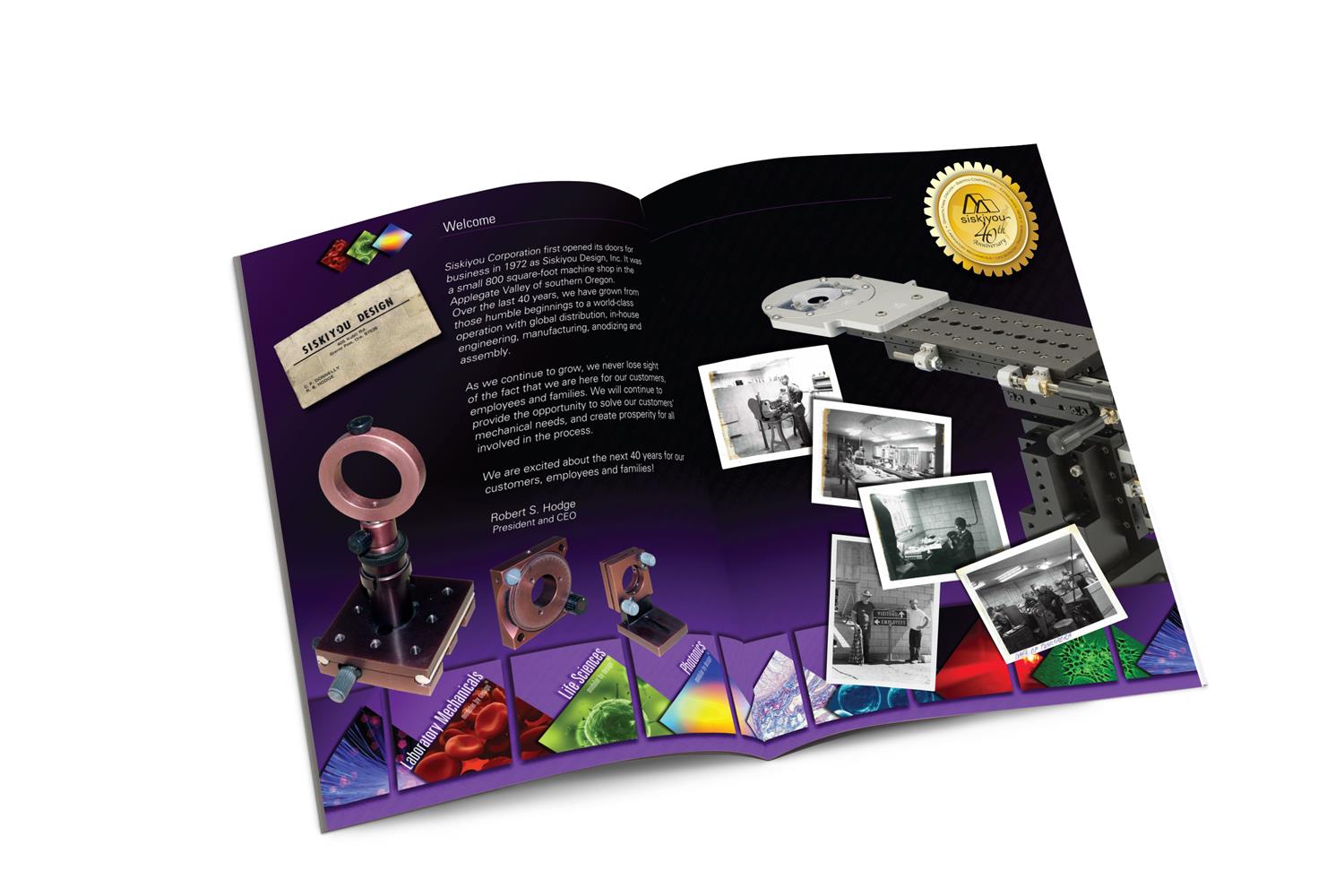 For more information, you can download the full Siskiyou catalogue here
---