Lab jack systems with up to 76 mm of lift
Light and heavy-duty vertical positioning systems
Manual lab jacks with up to 76 mm (3") of travel
Siskiyou Corporation offer two type of jack for the optical laboratory. From the simple screw design with 1" of travel for light duties, to the scissor lifts for higher loads and either 47 or 76 mm (1.85" or 3") of vertical movement.
All models operate in a smooth manner, and deliver a solid performance. Vacuum and UV compatible versions are available on request.
---
Rotary Lab Jack - 25 mm (1") travel

Model
Dimensions
RLJ-1.0-M
Base: 63.5 x 63.5 mm (2.5" x 2.5")
Height: 50.8 to 76 mm (2" to 3")
Lockable
Product specifications
Static load (max)
90.7 kg (200 lb)
Operating load (max)
22.7 kg (50 lb)
Resolution -
Rotational
Vertical

2°
10 µm
Parallelism*
Platform runout/wobble
0.5 milliradians (0.001")
0.5 milliradians (0.001")
Four M4 and four M6 tapped holes in 360° rotating top platform
Options
Prism clamps included
Imperial threaded model
Vacuum compatible model available
---
Scissor Lab Jacks - up to 76 mm (3") travel




Model
Dimensions
540



560
Base: 111 x 165 mm (4.38" x 6.5")
Height: 61 to 108 mm (2.4" to 4.25")
Lockable

Base: 165 x 241 mm (6.5" x 9.5")
Height: 76 to 152 mm (3" to 6")
Lockable
Product specifications
540 operating load (max)
27 kg (60 lb)
560 operating load (max)
36 kg (80 lb)
540 parallelism*
1 milliradian (0.006")
560 parallelism*
1 milliradian (0.009")
Fifteen M4 tapped holes in model 540 top plate
Thirty-six M6 tapped holes in model 560 top plate
Both models can be inverted for imperial usage, in which case the tapped holes are all of ¼-20 thread
Options
Vacuum compatible models available
* Over full travel range
---
Siskiyou Corporation has been producing popular laboratory mechanicals for over 40 years; designing from the outset with quality and flexibility in mind.
Siskiyou do not aim at single disciplines, such as Photonics or Life Sciences, but craft their products to provide end users with the modular tools for constructing systems that are only limited by their imagination.
These concepts have ensured Siskiyou components outperform and outlast competitive products.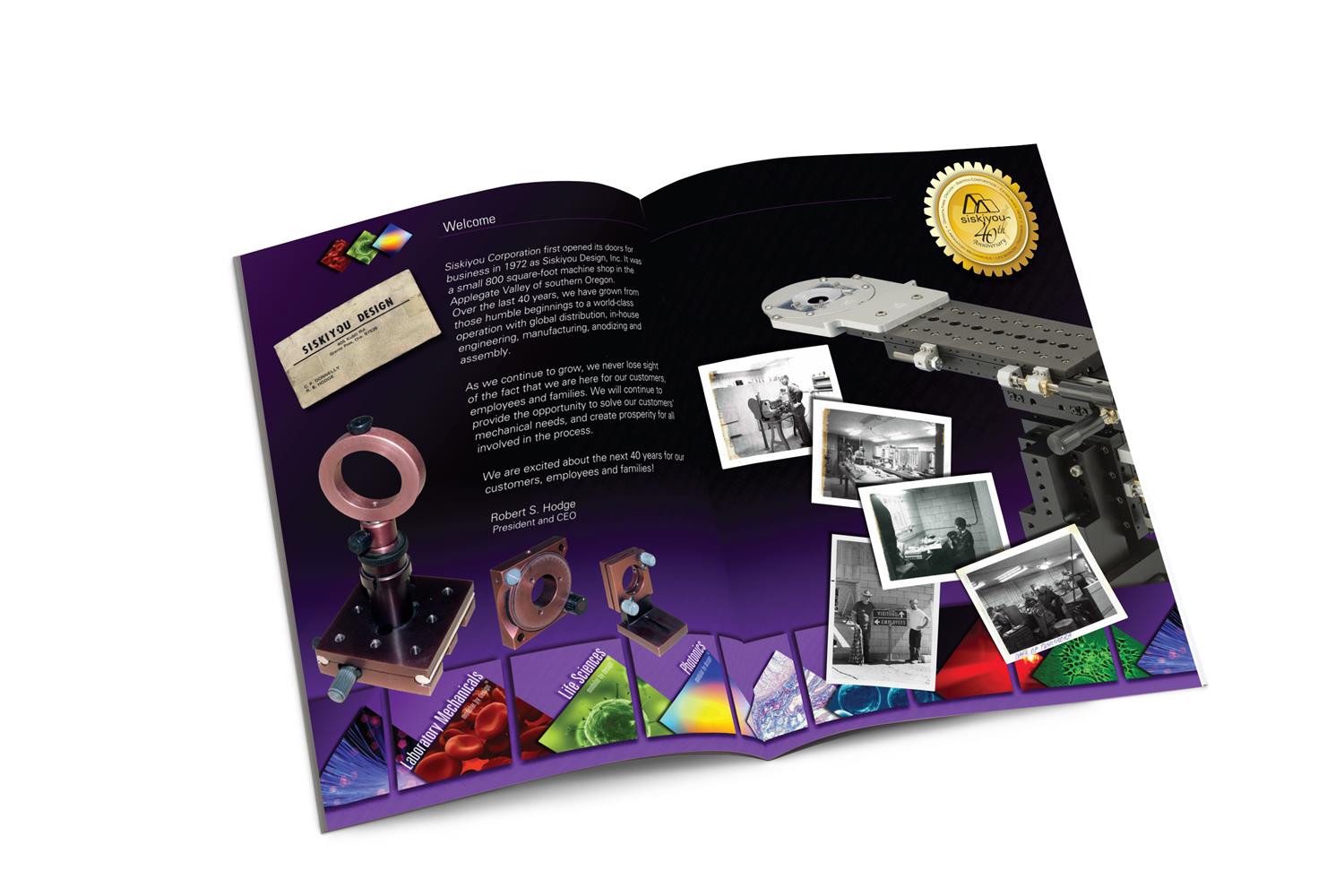 For more information, you can download the full Siskiyou catalogue here
---
There are no downloads for this product.