MXT Tilt Platforms
Tilt platforms with adjustable angles
Tilt platforms
Siskiyou manufacture three different designs of tilt platform for the optical laboratory.
MXT Tilt Platform
The Siskiyou MXT is a small, stable tilt platform. The angle of attack, from zero to 45°, is adjusted by turning the control at the back of the stage, with the angle of the platform surface shown on the scale on the side.
The stage is spring-loaded, to minimise backlash, and a non-influencing foil lock to fix the platform in place is provided.
MXT Adjustable Tilt Platforms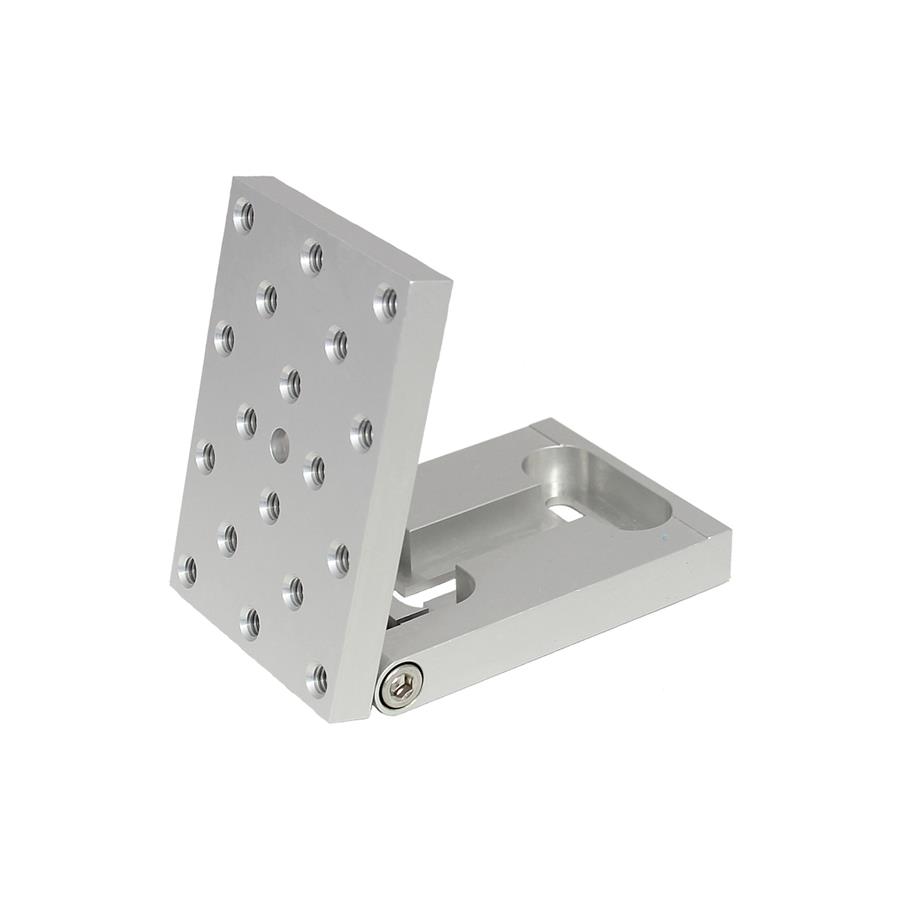 These variable angle platforms support up to 2¼ kg, are easy to use, and come in three convenient sizes.
MX1Ta: 1.5" x 1.75" with 8 tapped holes
MX2Ta: 2.5" x 3.5" with 18 tapped holes
MX2Ta: 3.5" x 2.5" with 18 tapped holes
They are attached to the table top or breadboard via a single cap screw through a recessed slot for maximum positioning flexibility.
Angular locking is done with a single cap screw that can be removed and relocated 180° to the opposite side to accommodate adjustment in limited space locations.
These adjustable angle platforms are shipped in a "positive" vertical configuration, but they can also be reassembled to be used in a "negative" configuration by removing the locking screw and rotating the mounting platform.
MXT Fixed Angle Tilt Platforms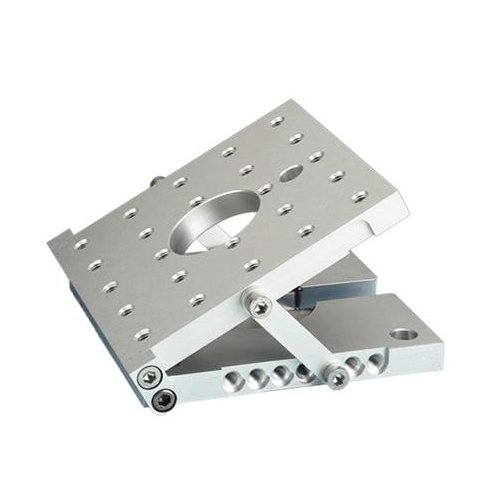 This design of tilt platform uses an adjustable wedge format for the fixed angle setups. There are two models: the 3" square MX3T with 5 preset angles, and the 5" square MX5T with 7 preset angles. Both can support a load of up to 23 kg.
The angle is changed by moving link arms to the desired position. Rock solid stability is attained once all screws are tightened. The base plate is equipped with a unique hold down pivot. This allows secure single-bolt mounting anywhere on an experimental breadboard.
More details on all the above can be found in the Siskiyou catalogue below.
---
Siskiyou Corporation has been producing popular laboratory mechanicals for over 40 years; designing from the outset with quality and flexibility in mind.
Siskiyou do not aim at single disciplines, such as Photonics or Life Sciences, but craft their products to provide end users with the modular tools for constructing systems that are only limited by their imagination.
These concepts have ensured Siskiyou components outperform and outlast competitive products.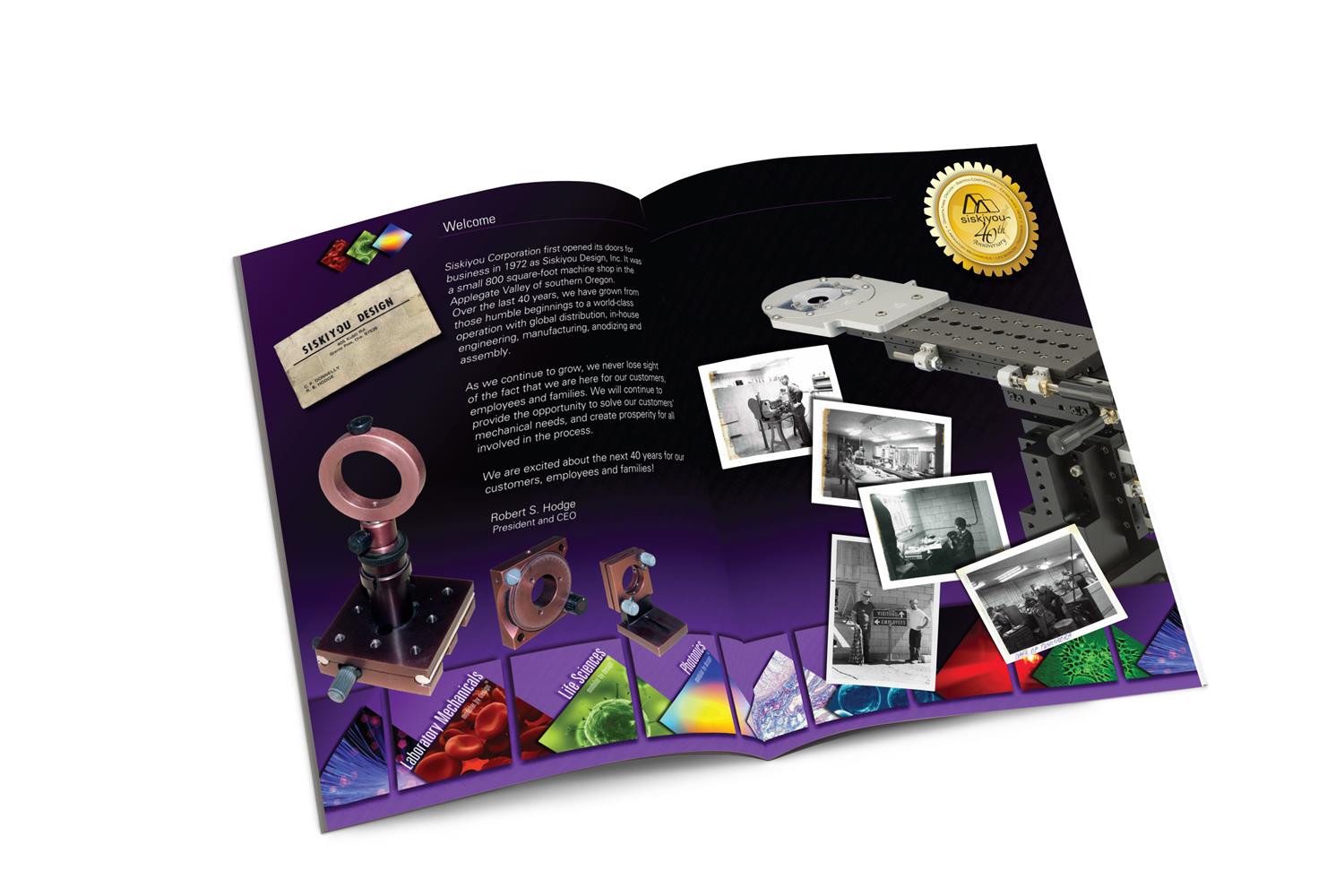 For more information, you can download the full Siskiyou catalogue here
---