Spectral Optics Lenses & Mirrors - Prisms & Beamsplitters - Waveplates & Polarisers
High Quality Optics for Laser users & OEMs - Next working day delivery available on UK stock items
Spectral Optics
The staff at Spectral Optics bring decades of experience in optics and optical coatings together, so they understand what it takes to meet almost any requirement.
Their methods, training and metrology systems are all aimed at ensuring they supply cost effective parts with superior performance for your applications.
Along with the full complement of standard parts and processes, Spectral Optics also offer next-generation products with unique features to enable a host of new end-user applications.
---
Elliot Scientific holds a limited stock of mirrors, half- and quarter-waveplates suitable for high power lasers at 355 nm, 532 nm and 1064 nm wavelengths, plus waveplates for medium power applications at 633 nm. Full details and prices can be found in the Documents tab above.
Optics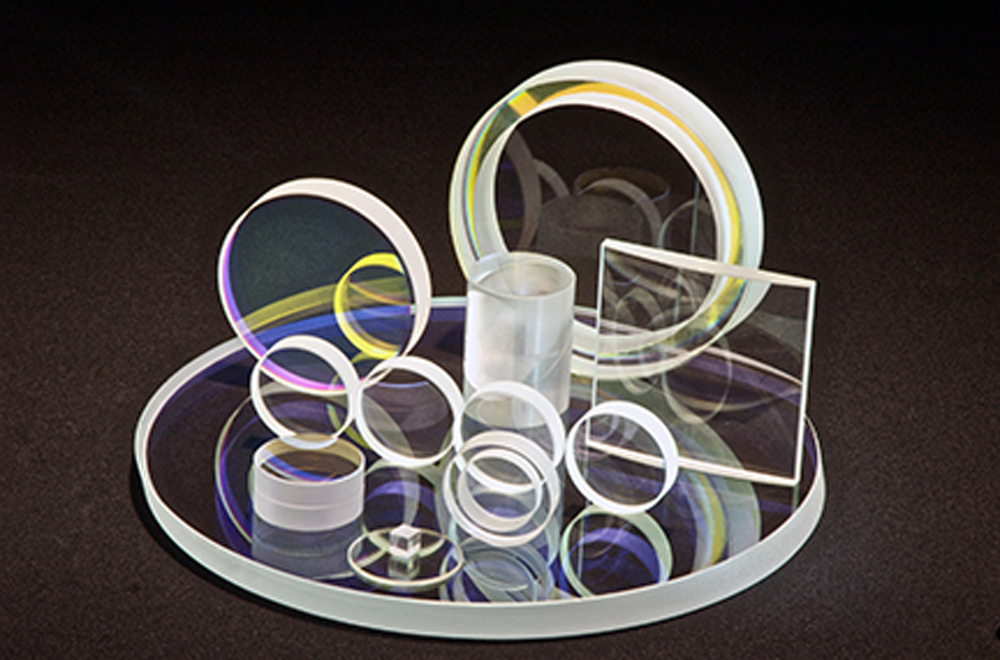 Lenses & Windows
Prisms & Cylinders
Polarisers & Beamsplitters
Custom Designs & Specials
Spectral Optics can supply standard optics of almost any type coupled with nearly any coating. Common lenses and windows are kept in stock in the USA, while other components can be manufactured and delivered within a short timeframe. Requirements for special compound components, such as precision R/T beam splitters, waveplates and unusual mirror configurations can also be met.
Mirrors
Broadband & Laser
Plano-Plano, Plano-Convex & Plano-Concave
Custom Shapes & Coatings
Spectral Optics produces a full line of standard size mirrors covering all common applications. They also have a library of special designs for harmonic separation, narrow-band reflectors and pulsed systems.
Laser mirrors are available with reflectivities >99.5% for visible and NIR wavelengths. Stock wavelengths include YAG, HeNe, Argon and diode lasers. The mirrors are suitable for either beam steering or intra-cavity applications.
Waveplates
Zero-Order at Multiple-Order Prices
Broad choice of wavelengths
Using its revolutionary new Molecular Fusion™ bonding process, Spectral Optics offers zero-order waveplates at prices comparable to an ordinary multiple-order waveplate. Zero-order waveplates are far superior in temperature stability and wavelength tolerance, but have traditionally been more expensive than multiple-order components. Using the new fabrication process, Spectral Optics zero-order parts cost far less than equivalents from competitors.
Further information on the Spectral Optics range of products can be found on their website, link below, or contact us for more details.
High-power Variable Ratio Beam Splitter/Attenuator
Spectral Optics has developed a completely new and innovative type of broadband variable Beamsplitter / Attenuator (VBSA) for high-power laser applications.
This unique VBSA offers the user continuous adjustment of the Reflection/Transmission (R/T) split ratio over a set bandwidth determined by the choice of beamsplitter material. These allow operation in and around the deep UV at 193 nm, the visible and near infrared, or the far infrared. Substrates currently available are: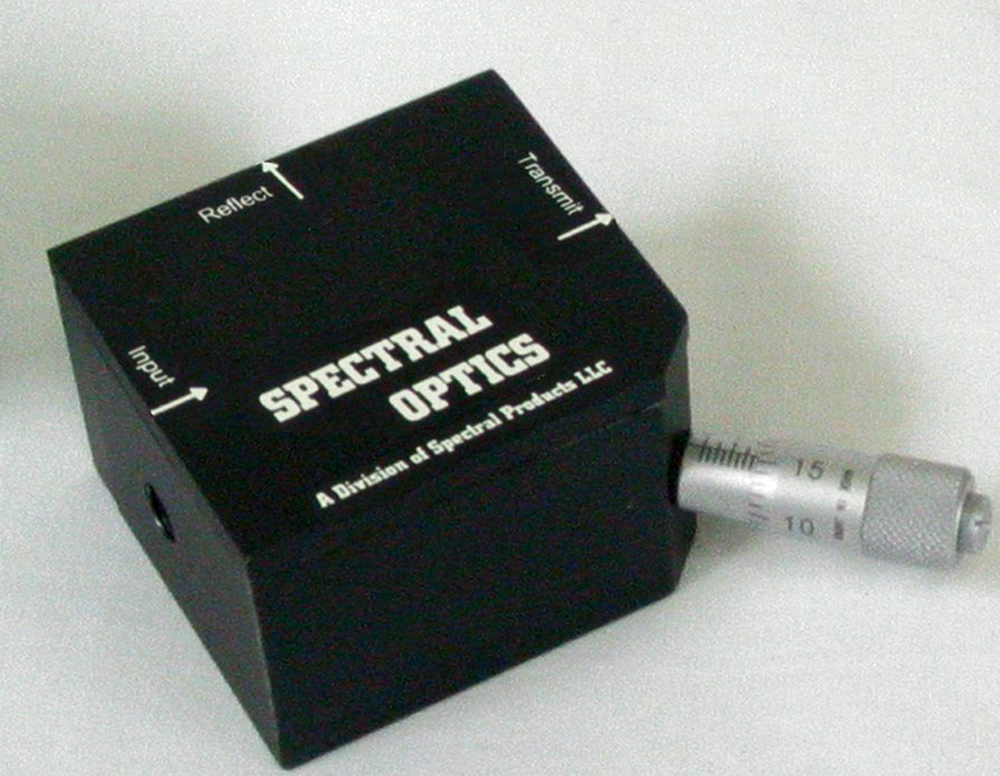 BK7
Standard UV fused silica
ArF-grade UV fused silica
UV-grade CaF2
IR-grade CaF2
ZnSe
Both uncoated and coated versions are available for any laser wavelength and any polarisation.
Continuous adjustment of R & T split ratio
Uncoated option for high power laser applications
Transmission range 20 to 80% typically, or over 99% if coated
Apertures up to 12.5 mm (½") as standard. 50 mm (2") on request
---
There are no downloads for this product.