OSICS - Multifunction platform
Modular platform for fibre-optic component testing
OSICS Multifunction Modular Platform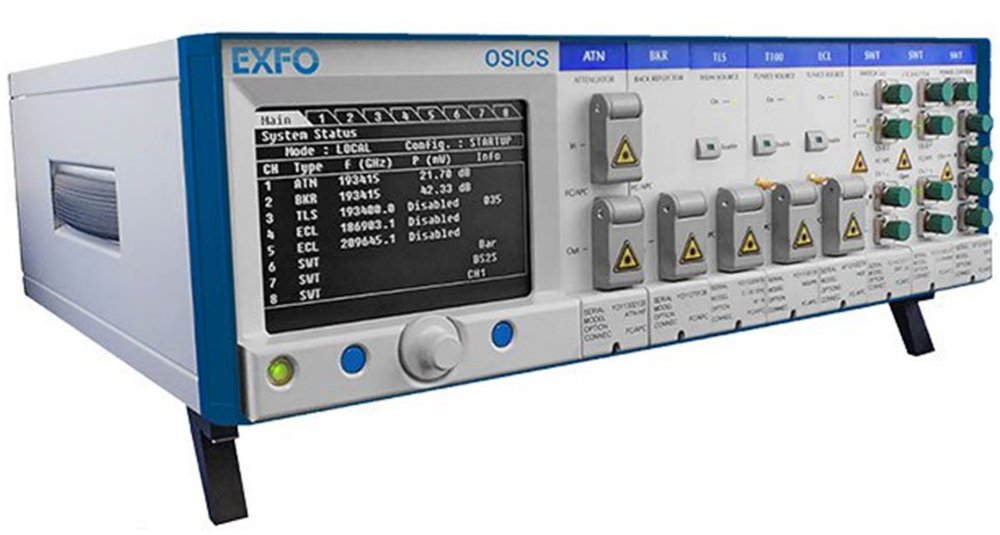 EXFO's acquisition of Yenista Optics has enabled us to offer the OSICS multifunction modular platform - formerly manufactured by Anritsu. This instrument has the widest selection of plug-in modules, making it the most flexible platform for DWDM (Dense Wavelength-Division Multiplexing) system evaluation and fibre optic component testing.
Up to 8 modules can be mixed and matched in a single OSICS mainframe. The range includes:
Compact tuneable lasers
OSICS T100: ultra-low SSE tuneable external cavity lasers (step mode)
OSICS ECL: standard tuneable external cavity laser (step mode)
Compact transmission laser
OSICS TLS-AG: narrow linewidth tuneable lasers for coherent transmission
OSICS DFB: distributed feedback laser diodes for DWDM, CWDM and LAN-WDM transmission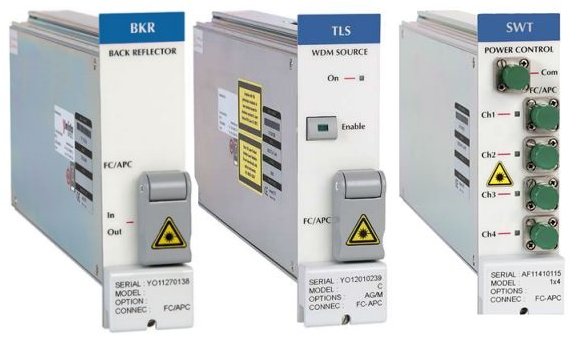 Broadband light sources
OSICS SLD: superluminescent light emitting diodes
Passive optical functions
OSICS SWT, OSICS SWT-APC: optical shutters and switches
OSICS ATN-HP: high-power optical attenuators
OSICS BKR: variable back reflectors
Test systems based on the OSICS platform are also available. For example, the OSICS-FBL is a full-band tuneable laser operating from 1260 to 1680 nm in step mode, or the OSICS-WDM comb of 8 transmission lasers (DFB or TLS-AG) with a Mux/Demux.
---