Fibre Couplers
Siskiyou mechanisms for aligning lasers with fibre-optics
Fibre Couplers
Aligning a laser's output into the end of an optical fiber requires a positioning system with submicron resolution and a high level of stability.
SMFCx
Applications
Laboratory or OEM research
Biotechnology
Sensors
Telecoms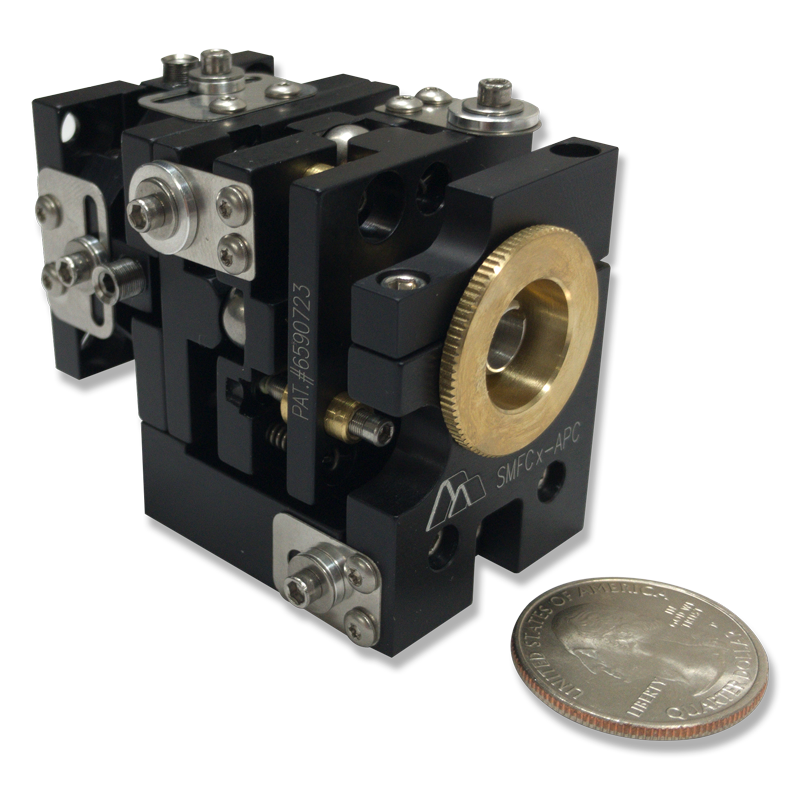 Siskiyou's new series of optomechanical positioners for coupling light into and out of fibre optics offer a unique combination of high precision, full 6-axis adjustment, and ease of use all in a compact package incorporating miniature translation stages and gimbal-style mounts.
A precision aspheric lens is used to either focus in a collimated laser beam, or collimate the fibre output. Near diffraction limited focusing makes the SMFCx positioners useful with both single and multimode FC/PC, FC/APC or SMA connectorised fibre.
The SMFCx series delivers accurate, independent, orthogonal adjustment in all three linear dimensions and the tip/tilt angular ones. The fibre itself can be rotated (the sixth adjustment axis) to control orientation when utilising polarisation maintaining fibres. Lockable 100 TPI adjusters are used on all axes for drift-free submicron resolution.
Siskiyou's SMFCx is under 60 mm in length and can be mounted directly to an optical table, a mounting plate, or a laser cavity platform surface. Optics are available for laser wavelengths throughout the visible and near infrared as standard.
SM Series
The robust and compact SM series can be used to couple laser light into the core of multi-mode fibre with submicron resolution and a high level of stability. Several versions are offered:
SM-BFT for bare fibre
SM-BFTP for bare fibre, polarisation maintaining
SM-CFT for connectorised applications, 80 TPI adjusters
SM-CFT M as above, metric
SM-CFTx is a lockable version with 100 TPI adjusters
Chucks for the CFT and BFT 3-axis fibre positioners are purchased separately. The CFT & BFT components are also available as individual items should you require just a fibre positioner for your application.
---
Siskiyou Corporation has been producing popular laboratory mechanicals for over 40 years; designing from the outset with quality and flexibility in mind.
Siskiyou do not aim at single disciplines, such as Photonics or Life Sciences, but craft their products to provide end users with the modular tools for constructing systems that are only limited by their imagination.
These concepts have ensured Siskiyou components outperform and outlast competitive products.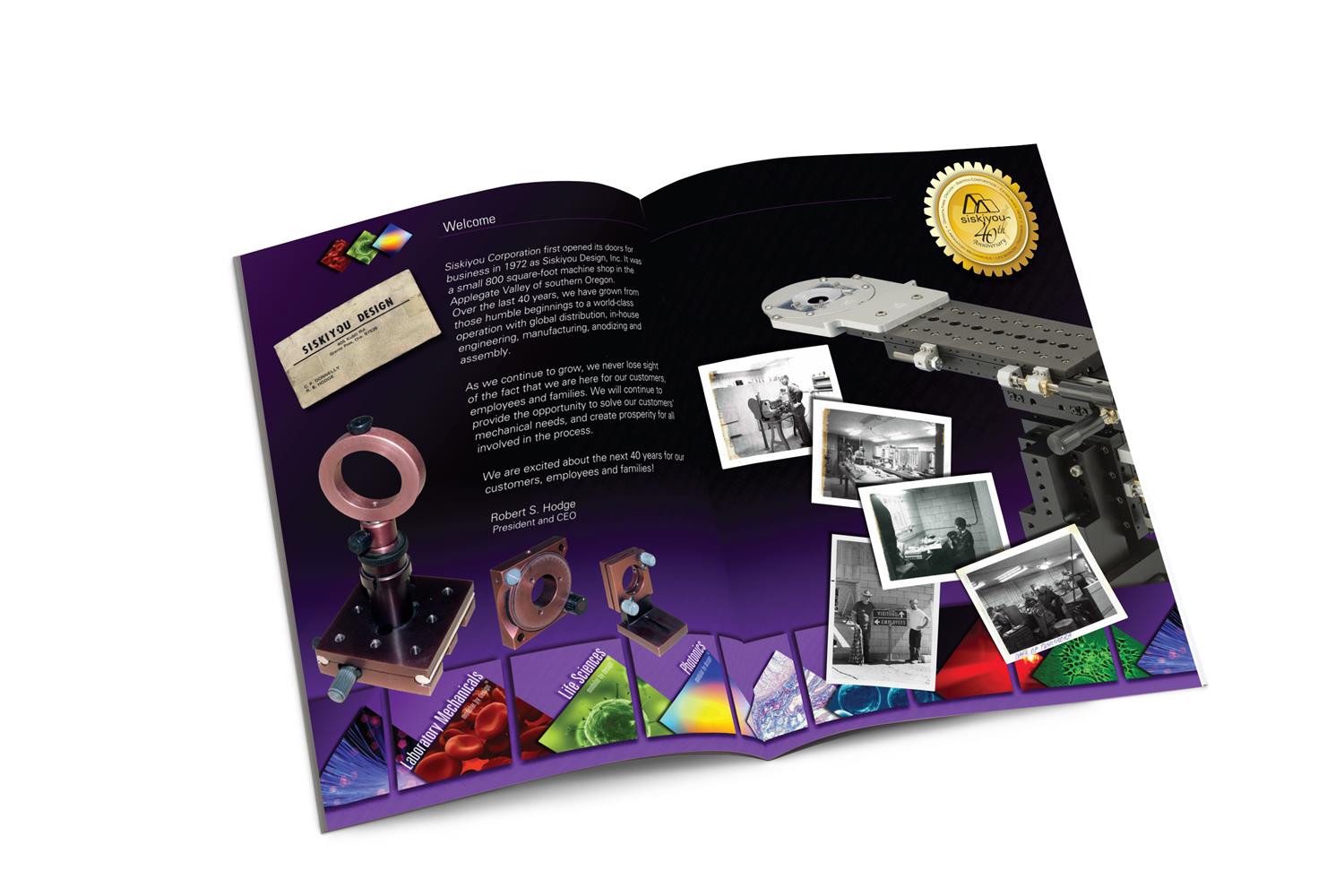 For more information, you can download the full Siskiyou catalogue here
---
There are no downloads for this product.