E22933 - Five-Axis Lens Positioner
Independent movement in five axes
Five-Axis Lens Positioning Stage
Combination of precision rotation stages and slides
Five degrees of independent movement
10 µm micrometer adjusters
360° free rotation in two axes with clamp screws
Tangent screws for fine adjustment
The E22933 combines Elliot Scientific's precision manufacturing and expertise in component design to provide a specialist lens holding stage with two axes of independent rotational movement combined with three in precise linear slide motion.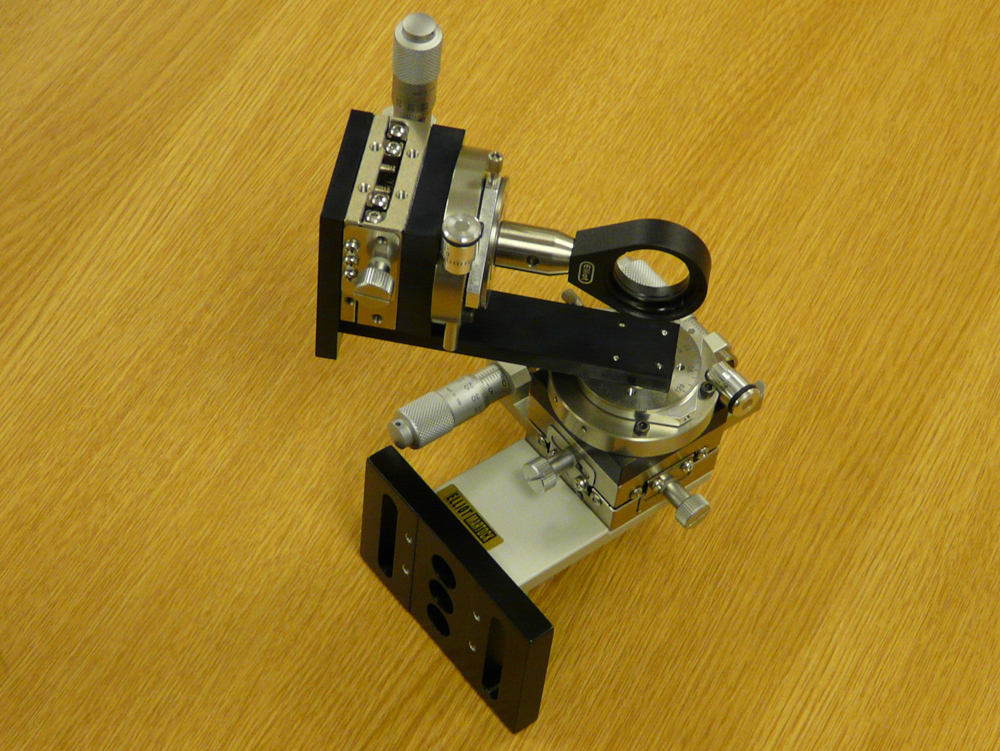 Larger or smaller units can be manufactured as the design is scalable. If you have specific interests for different sizes, then please let us know.
Please contact us for more information.