Mirror Mounts
Fixed and adjustable holders for reflective optics
Mirror Mounts
In additional to the Kinematic, Gimbal and IXF mounts, Siskiyou also offer a range of other holders suitable for mirrors. From simple castor cup style mounts and fixed 45° adaptors, to repositionable flipper holders, The components can be mixed and matched to suit any application.
IVM Series Vertical Mounts
The IVM series of top-adjusted vertical optical mounts are available for half, one and two inch optics. They feature Siskiyou's unique zero crosstalk system for guaranteed true orthogonal motion between the X and Y axes, and their patented spring-loaded pivot to ensure that these mounts are the most stable in the industry.
Siskiyou's IVM series mounts are fitted with precision rolled 100 TPI screws with hex or knob adjustment.
Performance Specifications
IVM100.05M
IVM100
IVM200
Optic size (mm)
12.5 (½")
25 (1")
50 (2")
Travel
8°
8°
8°
Controllable motion (min)
7.9 arc sec
3.8 arc sec
2.3 arc sec
Vacuum compatible versions available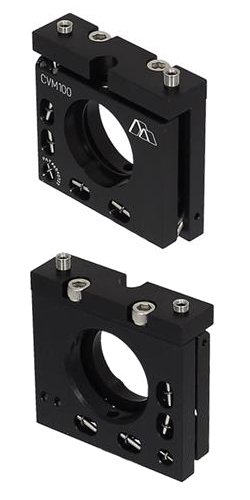 CVM Compact Vertical Mount
The CVM compact vertical mount is a low-profile version of Siskiyou's popular IVM100 series of mirror mount. The compact top-adjusted design makes it ideal for applications in which space or height is at a premium.
With the optical axis height just 25 mm (1") from the mounting surface, 100 TPI adjustment screws for fine pitch and yaw control, and Siskiyou's renowned superior spring and pivot mechanism, the CVM mount delivers accurate pointing with rock-solid stability
Performance Specifications
CVM100M & CVM100
Pitch
Yaw
7°
6°
Controllable motion (min)
Pitch
Yaw
4.6 arc sec
3.6 arc sec
UV compatible versions available
RM Series Miniature Mirror Mounts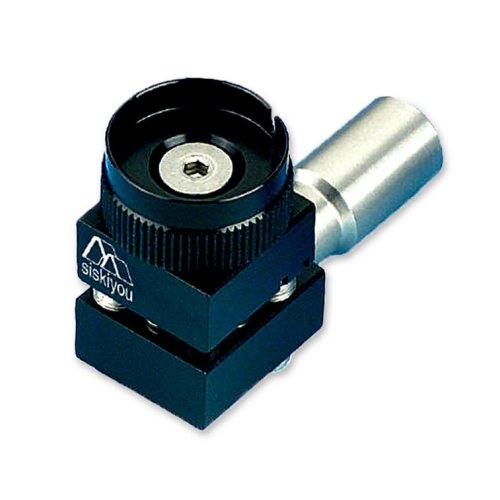 The RM80 is an ultra-stable miniature mirror mounts for 12 mm (½") or 19 mm (¾") optics. It is fitted with precision rolled 80 TPI hex adjustment screws, avoiding the need for finger-adjusted controls and thus minimising inadvertent movement.
Performance Specifications
RM80-05H
RM80-0.75H
Travel per axis
16°
11°
Controllable motion (min)
22.8 arc sec
14.8 arc sec
Vacuum compatible versions available
Horizontal or vertical mounting
OMH Series Adaptors
Mirror Holders
Siskiyou's OMH mirror holders are simple aluminium castor cup style mounts for 12 mm (½"), 19 mm (¾"), or 25 mm (1") mirrors.
Each model in the range has a stud on the back for fixing the holder into the front of a Siskiyou IM-series mount, and a co-axial grub screw to assist in extracting optics. This can be removed to allow post/rod mounting.
45° Adapters
The OMH series also includes 45° optic adapters designed to be mounted into the Siskiyou range of mirror mounts such as the IM100 and IXM100. The simple design enables the researcher to build adjustable periscope assemblies for 12 mm (½"), 19 mm (¾"), or 25 mm (1") mirrors.
A single M4 (8-32) nylon tipped set screw securely holds the mirror in place without damage. All models use Siskiyou's novel sinlge key design, in which the same hex key is used to lock the optic in place and adjust the angle of the adapter via a series of capstan holes around it.
MMF Mirror Mount Flipper - Manual or Motorised
The MMF mirror mount flippers are designed to be used in applications where optics or detectors need to be switched into or out of the beam path regularly without disturbing the experimental set-up. Siskiyou's unique zero-wobble pivot design ensures sub-arcsecond repeatability, and a simple magnetic coupler holds the two plates together when the flipper is closed.
Available in footprint sizes of 1" x 1½" or 1½" x 1¾" with metric or imperial screw holes. Vaccum compatible versions too.

A motorised version of the MMF is now available. Designed to be used in layouts where optics or detectors need to be in place for one experiment, and then removed for another, the MMF.sd offers <50 µradian repeatability. Control of the mount position is by either wireless fob or TTL input.

Note: The MMF.sd can support a maximum load of 450g at up to 50 mm from the platform's centre of gravity.
---
Siskiyou Corporation has been producing popular laboratory mechanicals for over 40 years; designing from the outset with quality and flexibility in mind.
Siskiyou do not aim at single disciplines, such as Photonics or Life Sciences, but craft their products to provide end users with the modular tools for constructing systems that are only limited by their imagination.
These concepts have ensured Siskiyou components outperform and outlast competitive products.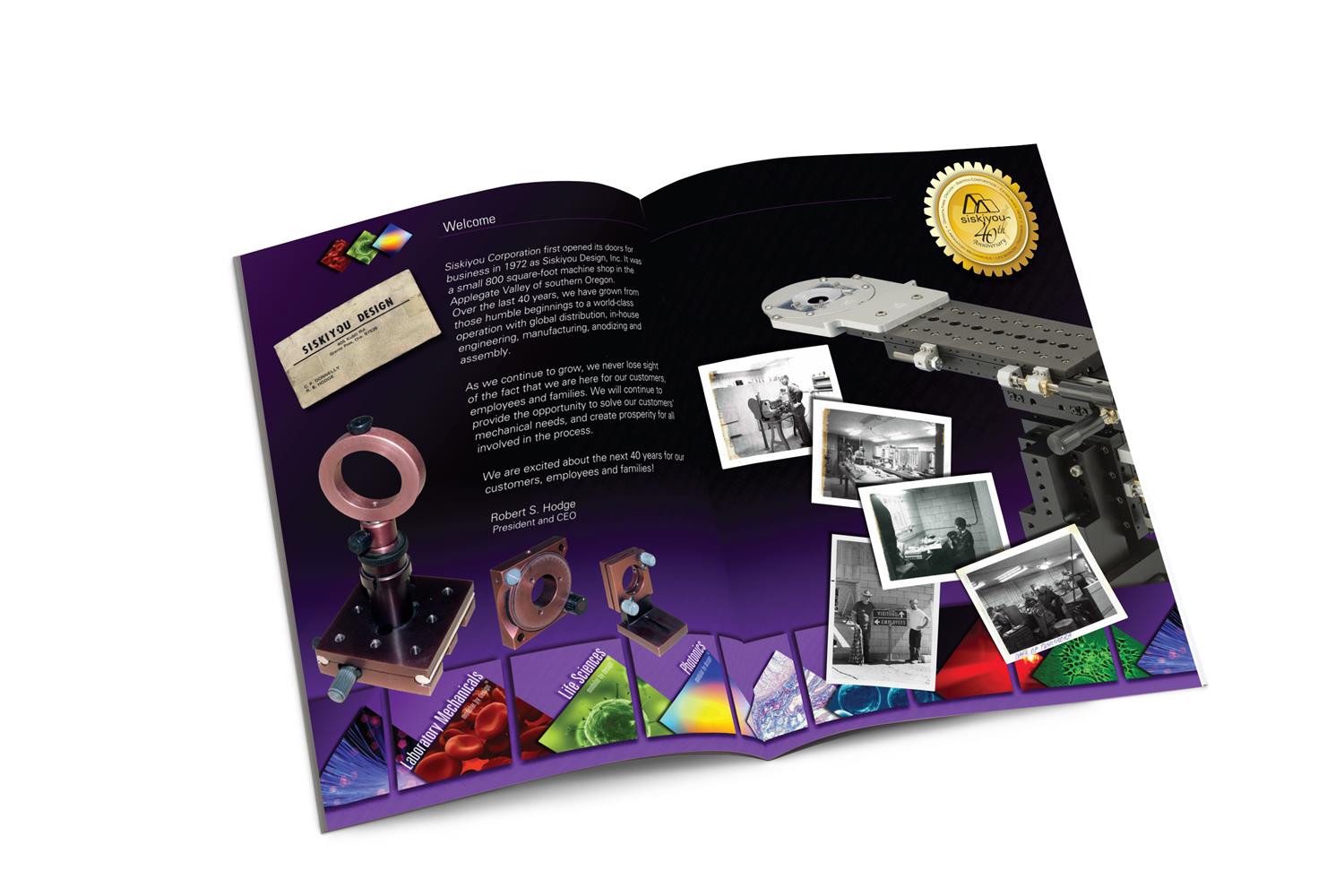 For more information, you can download the full Siskiyou catalogue here
---