Integrating Spheres - Gamma Scientific
Integrating spheres from 25 mm to 3 m in diameter
Integrating spheres
Gamma Scientific integrating spheres are available in a wide range of sizes, port options, and internal coatings. The multi-purpose integrating spheres offer unparalleled flexibility and can also be customised to meet your exact test requirements.
Sizes: 25 mm (1 inch) to 3 metres in diameter
Coatings: PTFE, Barium Sulphate or Gold
Ports: 2 to 5
Baffles on larger models

The integrating sphere is a fundamental optical technology and is commonly used in photometry and radiometry. Test applications include:
Light sources - such as lamps, LEDs, lasers and fibre-optic illuminators
Sensors - as found in focal-plane arrays, spectrometers and camera systems
Material charaterisation - reflectance and transmittance

In the most general terms, an integrating sphere consists of a spherical shell, with a diffuse white (and therefore highly reflective) optical coating on its inside surface. Ports or apertures in the sphere wall admit or release light, which undergoes multiple diffuse reflections within the sphere cavity. Such reflection serves to spatially homogenise the light passing through the sphere, attenuating the optical signal significantly in the process. Typically, one or more baffles within the sphere cavity are positioned strategically to shield system components from undesired direct illumination, thereby enhancing sphere performance.
Lamp testing
Gamma Scientific offer integrating spheres for LED testing which are optimised for capturing total flux measurements of LEDs, lamps and luminaires. In addition, an optical integrating tube for testing fluorescent lamps up to 4 feet long and in T8 and T12 diameters, is available.
RadOMA
When combined with a RadOMA spectroradiometer, Gamma Scientific integrating spheres create complete, calibrated* testing solutions for any light measurement application .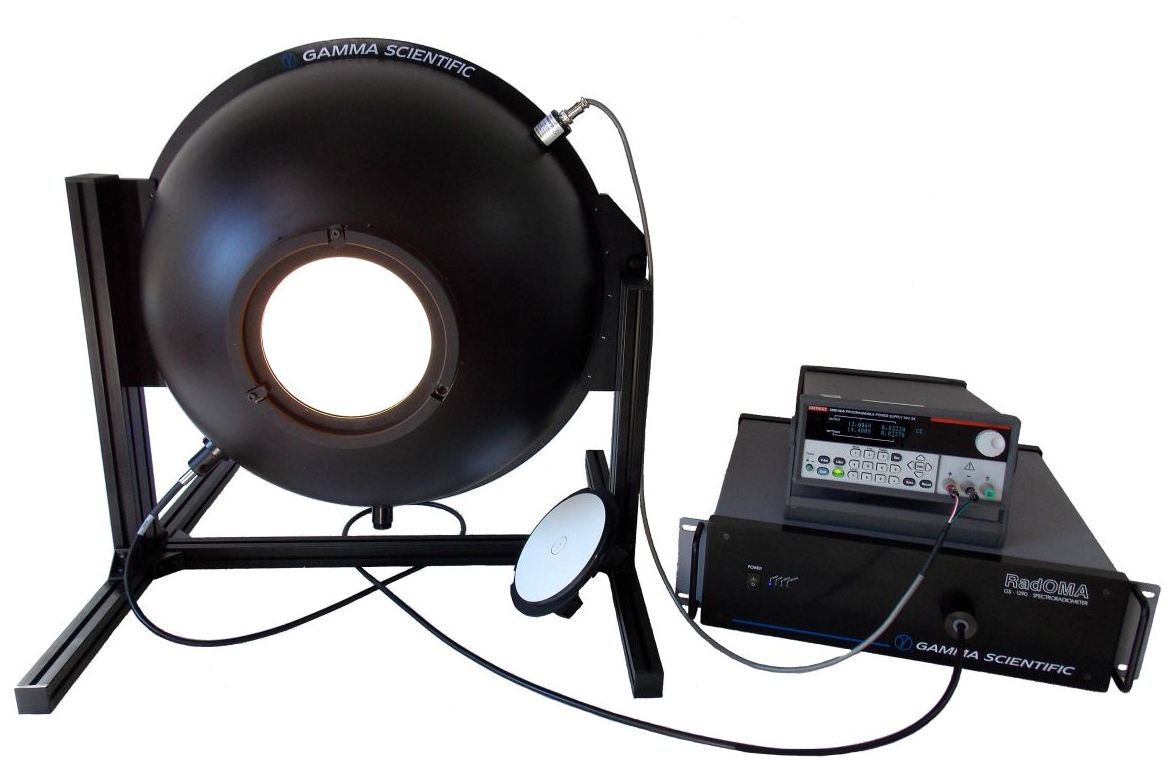 * NIST-traceable
---