DHM® Inspection Solutions
Incoporate phase imaging into your workflow
DHM® Solutions for Industry
Lyncée Tec's Digital Holographic Microscopy (DHM®) patented technology utilises a video camera to record a hologram produced by the interference between a reference laser beam and the light reflected from a sample.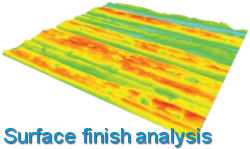 The capture is processed to reconstruct a 3D image that reveals the optical topography information of the sample.
This is all done in real-time without contact and without scanning, making this digital process ideal for high-speed industrial inspection and other, similar applications.
Digital Holographic Macroscope
Specifications
32 mm2 field of view
35 µm lateral resolution
0.5 nm vertical resolution
30 mm working distance
0.15° acceptance angle
The first macroscopic configuration of Lyncée Tec's Reflection DHM® enables measurement of 3D topography with a large field of view. As with other DHM® products, the macro-sensor is one or two laser non-scanning instrument capturing data at unrivaled acquisition speeds.
The recently patented technology opens up new applications where a sub-nanometric vertical resolution is required within an extended field of view compare to standard microscope configuration.
The macro-sensor has been developed for automated measurement, so all the critical components are easily accessible. In a stand-alone configuration it is equipped with a motorised stage. A 'head only' configuration is available for integration onto larger equipment.
'Lens Less' Sensor
The 'Lens Less' Sensor is a fixed field of view DHM® from Lyncée Tec for measuring 3D topography with sub-nanometric resolution. The digital holography technology offers significant advantages when compared to other 3D optical profilometer systems.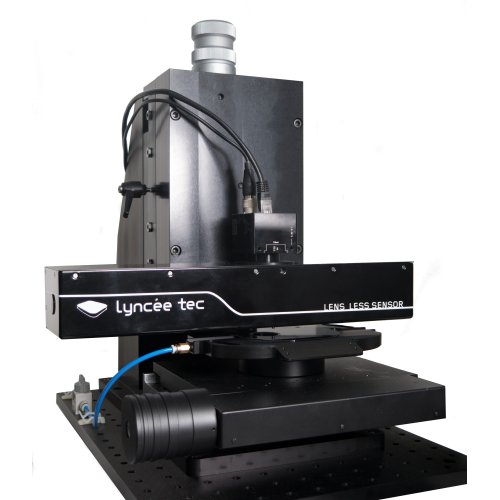 Features
Fast measurement
Insensitive to surrounding vibrations
Digital focussing
Single or dual wavelength configuration
Compact design for easy integration
Ideal for automation
Camera outside of the main body for easy maintenance
External laser source for easy integration and maintenance
Adapted to your needs
Choice of laser sources
Higher resolution sensor option
The unique patented design of the Lyncée Tec robust Lens Less Sensor makes it ideal for industrial applications.
---
There are no downloads for this product.