MDE720 - Custom Double V-groove
Custom/Replacement Double V-groove for MDE Series Holders & Rotators
MDE720
A V-groove enables the user to economically use different fibre (US: fiber) sizes in the same fibre holder.
Custom grooves are our speciality and we can manufacture to your specification.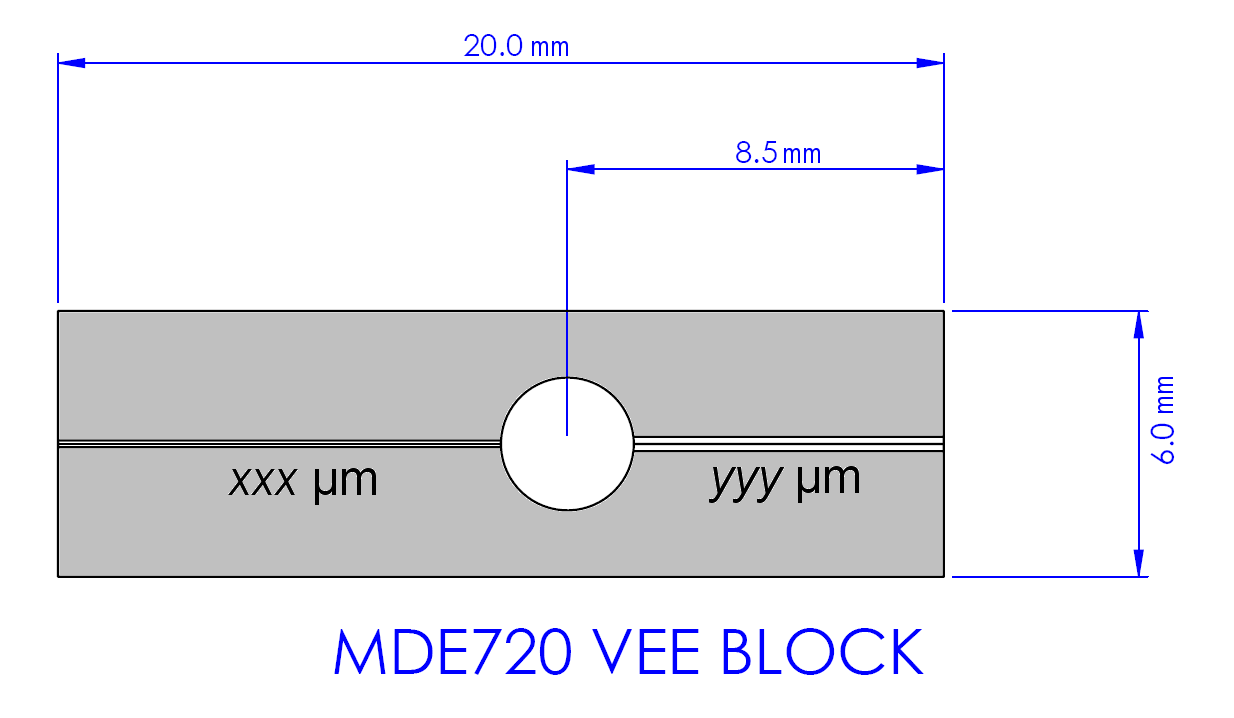 The V-groove is specified as two numbers in the format xxx/yyy where xxx is usually the diameter of the smaller, stripped portion of fibre (Note: Same size is possible on both sides). Our most popular custom V-groove is 125/250.
Please contact us for a quotation.